A new copper coating that kills bacteria quicker and in greater amounts than current formulations could soon be available for hospitals and other high-traffic facilities.
Although current formulations made of pure copper are antibacterial and self-sanitizing, they kill certain types of bacteria with a thicker cell wall (Gram-positive bacteria), more slowly than bacteria with a thinner cell wall (Gram-negative).
A team of UBC researchers led by Dr. Amanda Clifford (she/her), an Assistant Professor in the Department of Materials Engineering, have designed a nano-copper coating that includes bacteria-killing nanoscale features and zinc. The nanoscale features are tiny bumps that can kill bacteria by rupturing their cell wall. Zinc, which is also antibacterial, selectively oxidizes in the presence of copper and helps kill bacteria more quickly compared to pure copper alone.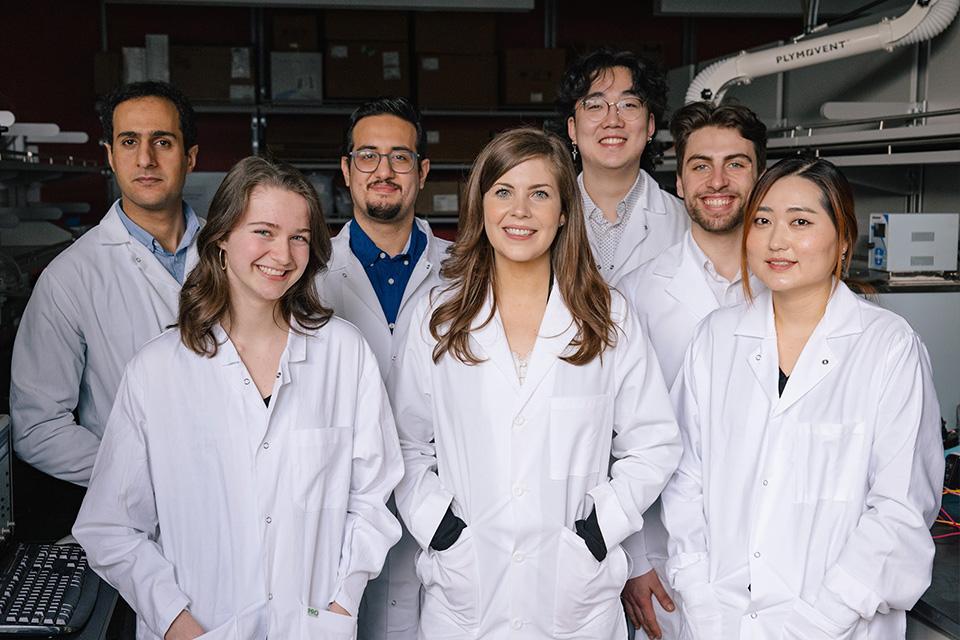 To read the full story, please visit the UBC Applied Science announcement.
To connect with the Applied Science Research Team, contact us today.